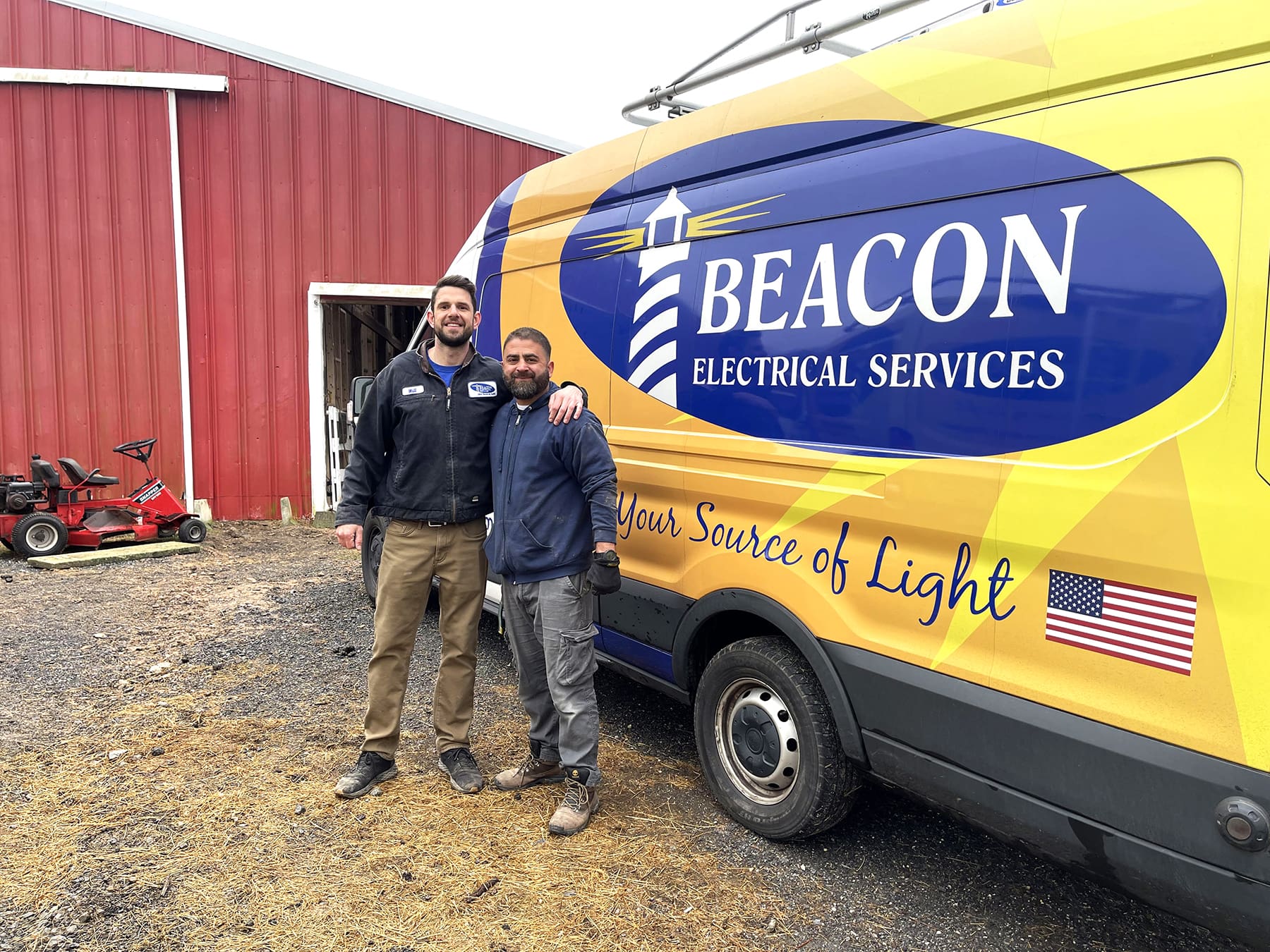 Elevating Your Home's Comfort and Safety with Beacon Home Services
Discover unmatched home comfort, safety, and enjoyment with Beacon Home Services. We take pride in presenting exceptional plumbing and electrical solutions designed for your home needs. Our comprehensive range of services includes:
Electrical Expertise: Experience top-tier electrical repairs and installations that redefine your home's power infrastructure. From intricate panel upgrades and circuit enhancements to sophisticated lighting installations, seamless wiring, and cutting-edge outlets/switches, we've got your electrical needs covered. We're also at the forefront of the electric vehicle revolution, offering advanced EV charger installations that propel your home into the future.
Plumbing Excellence: Empower your home's plumbing system with our unmatched repairs and installations. Unravel the secret to reliable water heaters, efficient leak detection solutions, precision repiping services, and advanced water treatment systems that ensure your family's health and convenience.
Efficient Drain Clearing: Bid farewell to pesky clogs and drainage issues. Our drain clearing expertise guarantees swift solutions, restoring seamless flow and preventing disruptions that compromise your daily routines.
At Beacon Home Services, we're committed to transforming your living space into a haven of comfort and security. Your home deserves nothing less than the best, and that's precisely what we offer – unparalleled plumbing and electrical services that redefine excellence. Let us be your partner in elevating your home experience.
When Beacon Home Services began, we committed ourselves to providing services with professional skills, outstanding customer service, great attitude, and integrity. These are principles that we continue to have at the heart of our company as we serve our customers in Northern Virginia (Prince William County, Loudon County, Fairfax County, Arlington County, and parts of Fauquier County) as well as Montgomery County, MD.

Our technicians have the training, skills, knowledge, and tools to fix most plumbing and electrical issues that happen in your home. When our technician arrives, they will listen to you to gain an understanding of your unique situation. They will inspect the equipment and systems in your home and explain options before starting any work or repair. We want you to make an informed decision before any work begins. We service and repair most brands of equipment.

Our goal is to delight you with Five Star Service in your home! Experience the Beacon difference – where comfort, safety, and joy converge. Contact us today to explore a new dimension of home services. Call (571) 281-0726 or schedule now online by clicking the button at the top of the screen on JustCallBeacon.com. Your satisfaction is our commitment, and your home's well-being is our top priority! Let us know how we can help you!
Beacon Home Services Electrical, Plumbing and Drains
Average rating:
0 reviews