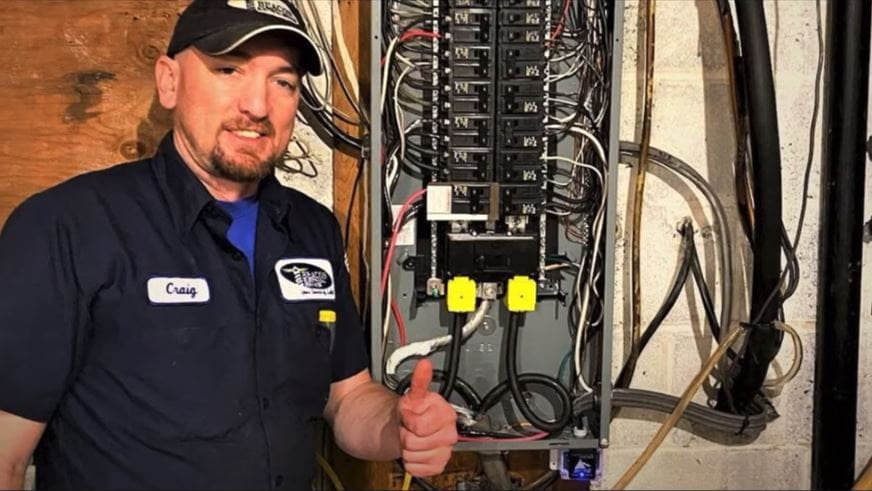 Our Checklist for Electrical Safety Inspections
Your home may be equipped with the latest appliances, sport the prettiest exterior lighting, and have a fancy chandelier to boot but that won't prevent hazards in your home. In fact, it may only exacerbate them to the point where the well-being of your family is in jeopardy. You need to conduct regular electrical safety inspections in Manassas if you want electricity in your home that is safe and effective. Plus, you need to make sure your family is kept far, far away from the threat of electrical fires and shocks.
Of course, as a responsible homeowner, you'll do just about anything to ensure your family is completely safe, especially when it comes to electricity. Fortunately, at Beacon Home Services, your safety means everything to us. We have a team of electricians on standby to help you in the event of an emergency, day or night, sunrise or sunset. To ensure your upmost safety, you should make an appointment with us at least once a year to have one of our electricians inspect your home's electrical features!
The Beacon Safety Checklist
Want to ensure your safety this year? The team at Beacon Home Services has gotten together a checklist so your home is safe and sound:
How many appliances do you have in your home?
Are your switches and outlets showing signs of damage?
Are outlets covered with durable plastic casing?
Is there an unsteady flow of power going to your appliances?
When was the last time your security lights were updated?
Are lights in and out of your home flickering more often?
How old are your exterior and interior lights?
When did you last test your motion sensor lights?
Have you considered an upgrade in kitchen and bathroom lighting?
Appliances
How many cords are available in your home?
Are cords showing signs of physical damage?
Are fuel-burning appliances kept at least three feet away from potentially flammable material?
How often do you use your appliances on a daily basis?
When was the last time you test your smoke alarms?
How fast are their response time?
Do you have smoke alarms in all rooms of their home?
How old are your smoke alarms?
Power Outages
Are you stocked with candles and flashlights?
Are you equipped with a portable generator?
Do you have a list of emergency contact numbers?
Are you equipped with extra blankets and food?
Contact Beacon Home Services today if you want to learn more about electrical
Beacon Home Services Electrical, Plumbing and Drains
Average rating:
0 reviews