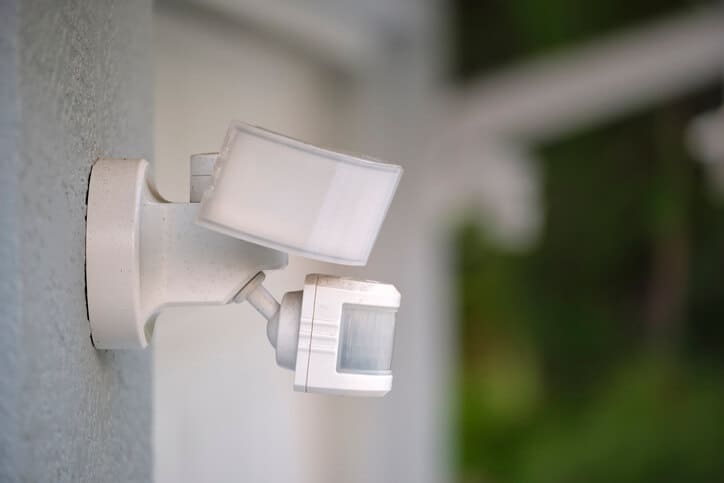 What You Should Know About Motion Sensor Lighting
The Pros and Cons of Motion Sensor Lighting
Motion sensor lights add a sense of safety and security to any property. With the added convenience of a sensor-activated light system, you will never have to worry about having to watch your step in the dark again.
While motion sensor lights hold many advantages, they may not be the perfect lighting solution for everyone. Read on to explore the pros and cons of motion sensor lights to determine whether or not they'd be a good fit for you!
Motion Sensor Light Pros
Motion sensor lights require no touch, making them elderly, child and disability-friendly. For anyone who needs extra assistance navigating the home, motion lights will ensure they are always safe and able to see.
Additionally, motion sensor lights conserve power and will help you save on your electric bill. By shutting off automatically when they no longer detect movement, you'll never have to check if you turned the lights off before bed again.
Use motion sensor lights to illuminate dark halls, garages, porches, decks and backyards to ensure that the most challenging spaces to navigate in the dark are always safely illuminated and accessible.
The additional light also prevents injury, and allows homeowners to feel safer and deter potential home burglars with motion sensor lights that activate when someone steps onto your property or moves close to your home entry points.
Motion Sensor Cons
They may provide additional safety and guaranteed illumination, but on that same note, this leads to a reduced lack of control on your behalf. Because they activate as soon as they detect movement, motion sensor lights will always come on when you enter a room or pass by them. This can feel intrusive and disruptive at night, especially if the light is bright and harms your eyes.
The lights may also turn off when you don't want them to, such as when you're watching TV or lounging around with a good book. As a result, you'll have to frequently move to keep the lights on. For this reason, many people with motion sensor lights also like to have additional lights that they can manually shut on and off on their own accord.
Outside, there may occasionally be "false alarms" that set off your lights and lead to disruption, such as a stray cat wandering through the yard or a car passing by. For this reason, proper installation is crucial to avoid unnecessary and unwanted activation.
Should I Install Motion Sensor Lights in My Home?
Indoor motion detector lights are not as common as outdoor ones, but they do exist. Typically, these are LED models that are energy-conserving and designed to illuminate garages and workspaces or dark hallways. They can also be a good choice to install in-home entryways, so you never have to fumble around for the light switch when you come home at night.
You may also choose to install remote-operated motion sensor lights in your home, which will prevent them from shutting off unexpectedly or turning on when you don't want them to.
Outdoor Motion Sensor Lighting
Outdoor motion detector lights can be wall-mounted, built into decks or installed as a bulb in existing light fixtures. Motion detector porch lights are a wonderful way to welcome family and friends to your home, and you can improve the comfort, security, and safety of your property by installing motion sensor lights around your property, especially in dimly lit areas such as a large backyard or in garages.
Trust Beacon for All Your Lighting Needs
Contact the lighting experts at Beacon Home Services today to learn more about motion sensor lights and electrical installation in Manassas and throughout Northern VA. Schedule an appointment today!
Beacon Home Services Electrical, Plumbing and Drains
Average rating:
0 reviews