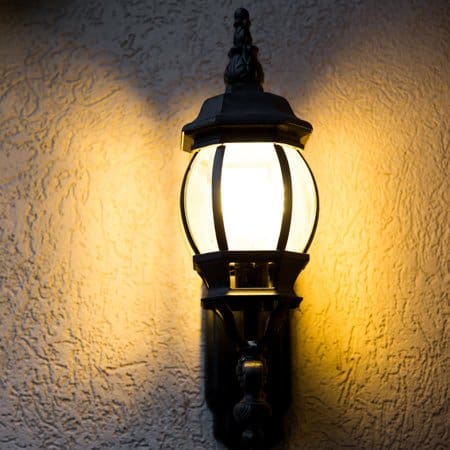 A new year is right around the corner, so it's the perfect time for new beginnings in other aspects of your life, too. Have you always wanted to upgrade your home lighting? Are you ready to transform your living space into something fun and fresh? Here are just a few ways to improve your interior and exterior lighting in 2020.
Change the Color
You might be surprised to learn that home lighting doesn't have to be stark white. You aren't living in a hospital. There are soft yellow lights that you can incorporate into dens, bedrooms, nurseries and other relaxing places; there are blue lights that you can put into home offices to stimulate brain activity. If you prefer natural light, you can encourage it with windows, awnings, and skylights. Don't be afraid to branch out from white light and explore other shades on the color wheel.
Adjust the Intensity
If you're tired of squinting like a gargoyle every time that you flip on the lights in the morning, consider installing a dimmer. They come in many different varieties, so you'll have your choice of knobs, switches, slides, and touchpads. There are even high-tech dimmers that can remember your preferred settings, so you'll never have to worry about blinding yourself in search of 6 AM coffee again. Dimmer technology has come a long way from its early days, so even if you've passed on it before, give it some reconsideration.
Think About Recessed Lighting
If you aren't familiar with recessed lighting, it's the kind that shines light from a hollow opening on the wall or ceiling. Not only will it hide bulky bulbs, but thanks to its unique design, it will also concentrate the light downwards to a specific point. It's great for kitchens, bathrooms, basements and anywhere else that you want a light to shine on a particular point in the room.
Light Up Your Yard
Exterior home lighting can have a big impact on your curb appeal. It can also increase your home security, help your pets with nighttime potty breaks and prevent stubbed toes when you're bringing in the groceries. Have you ever thought of lighting up the driveway? Would you spend more time on the porch if it wasn't so dark?
Let There Be Lamps
Lamps are underutilized as a home lighting device. Many people only bother with tabletop lamps, but there are also floor lamps, task lamps, hanging lamps and more. There are also hundreds of different types of shades and stands. You don't have to buy a boring beige cone as a lampshade; they're available in every style that you could imagine, so it's just a matter of finding something that suits your home decor. From sleek geometric steel to ornate vintage wood, there are lamps out there that you'll love.
Get Creative
Last but not least, don't be afraid to think outside of the box when it comes to home lighting. Old-fashioned sconces might look great in a formal dining room. Multicolored light bars can turn your basement entertainment center into a personal arcade. The possibilities are endless when you're willing to use your imagination, so take a risk and try something new in 2020!
These are just a few ways to ring in the New Year with a new and exciting home design. For additional ideas, feel free to contact us at Beacon Home Services. We've been serving Virginia homeowners since 2002, and we'd be honored to add you to our list of satisfied customers!
Beacon Home Services Electrical, Plumbing and Drains
Average rating:
0 reviews